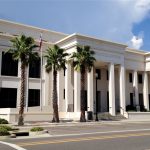 Gulfport Police Department
If you are reporting a crime, do not fill out this form. You will need to contact (228)868-5959 to ensure the proper steps are followed to reporting a crime.
Please fill out your contact information below and we will contact you as soon as possible. Return calls will be made Monday though Friday from 8:00 a.m. to 5:00 p.m. except on holidays. If you need to speak to someone right away, you can call a shift supervisor at (228)868-5985 or dispatch (228)868-5959.